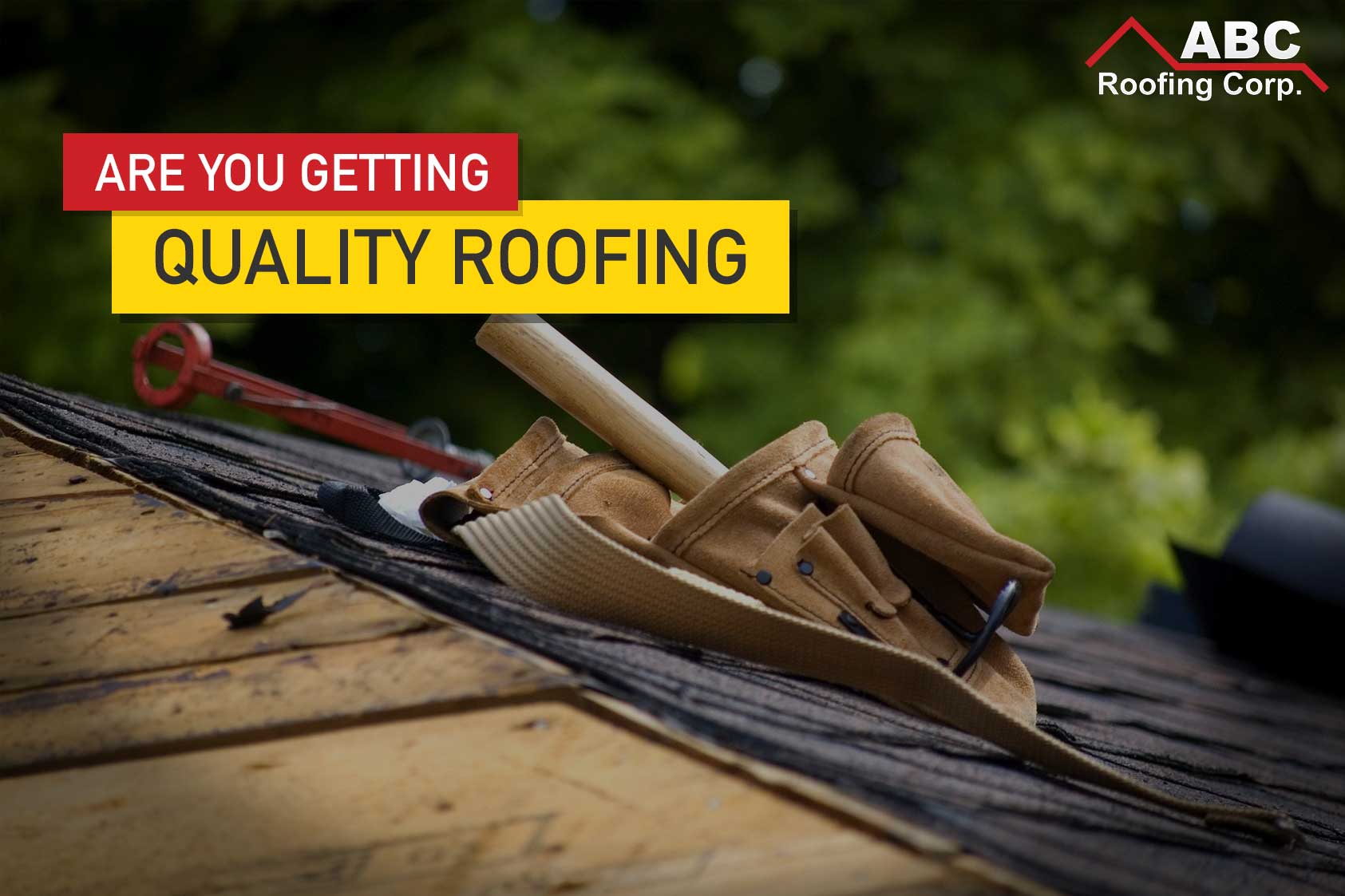 As a homeowner, finding the best quality roofing can be a daunting task. Where do you begin? Firstly, you should find a skilled and licensed roofing contractor to handle the job. Secondly, you should decide on the materials you want to use. A roof is a big investment and definitely a worthwhile one, if you use quality materials and a professional roofing company to do the job.
When it comes to roofing materials, you have many choices. Different options offer different benefits but some materials are simply better than others. When choosing a material, look at durability, building codes, the strength of your current roof frame, if your area experiences heavy rainfall or hurricanes, and what you can expect to pay for the it. You will also need to consider the slope and design of your roof and the overall design of your home.
Each material has its own unique benefits depending on your circumstances such as climate and existing structures. We refined the range of quality roofing materials so you can make the best decision for your home. These options tick all the boxes in terms of durability, longevity and overall quality.
Tile Roofing
Tile roofs are a popular choice especially in South Florida, and with good reason. This high quality, durable roofing material protects your home come rain or shine. A waterproof membrane underneath the tiles ensures that no water gets through. This roofing option lowers your utility bills by keeping your home cool during the hot Florida months. Tile roofing installation requires a lot of work but it pays off in the end. If you hire a professional roofing contractor, you will be left with a reliable, durable, sturdy and attractive roof.
Roof tiles come in a variety of colors, shapes, and sizes from which you can pick and choose. Clay tiles can be a bit pricey, but remember that you get what you pay for! This option can last up to an impressive 50 years, especially when properly maintained by professionals. Concrete tiles are another good option. They tend to be cheaper than clay tiles and you have more choice in terms of color and design. Either way, these high-quality roofs will not let you down.
Asphalt Shingles
This is a popular roofing option which can last up to 20 years. It is not very expensive, giving you great value for money. The impressive durability of roofing shingles provides peace of mind and protection from the elements.
Roofing shingles come in a variety of colors so you can choose your perfect look. They work with roofs with higher or lower slopes, making them versatile and suitable for any style. Maintenance on this material option is very manageable, especially if you look after it throughout the years by getting it regularly inspected and maintained by licensed roofing contractors.
As you can see, there is certainly no shortage of high-quality roofing materials. This is great because it leaves you with options and you can customize your roof to best suit your preferences, climate, and budget.
If you are after a premium roofing material, you can't go wrong with roof tiles. Shingles can be a great option, especially if you are on a budget. But they generally don't last as long as tiles, they aren't as efficient with insulation, and shingles are not as durable in areas with high rainfall. If you take these factors into consideration, you might end up paying more for roof shingles in the long run.
There is no point in finding the best materials if the roof is installed by a substandard roofing contractor. Poor installation can ruin a roof, no matter what materials have been used. Your roof is an important investment – call ABC Roofing for all your roofing needs, from initial advice and quotes to professional roofing installation. – trusted in South Florida for over 30 years.
---
---