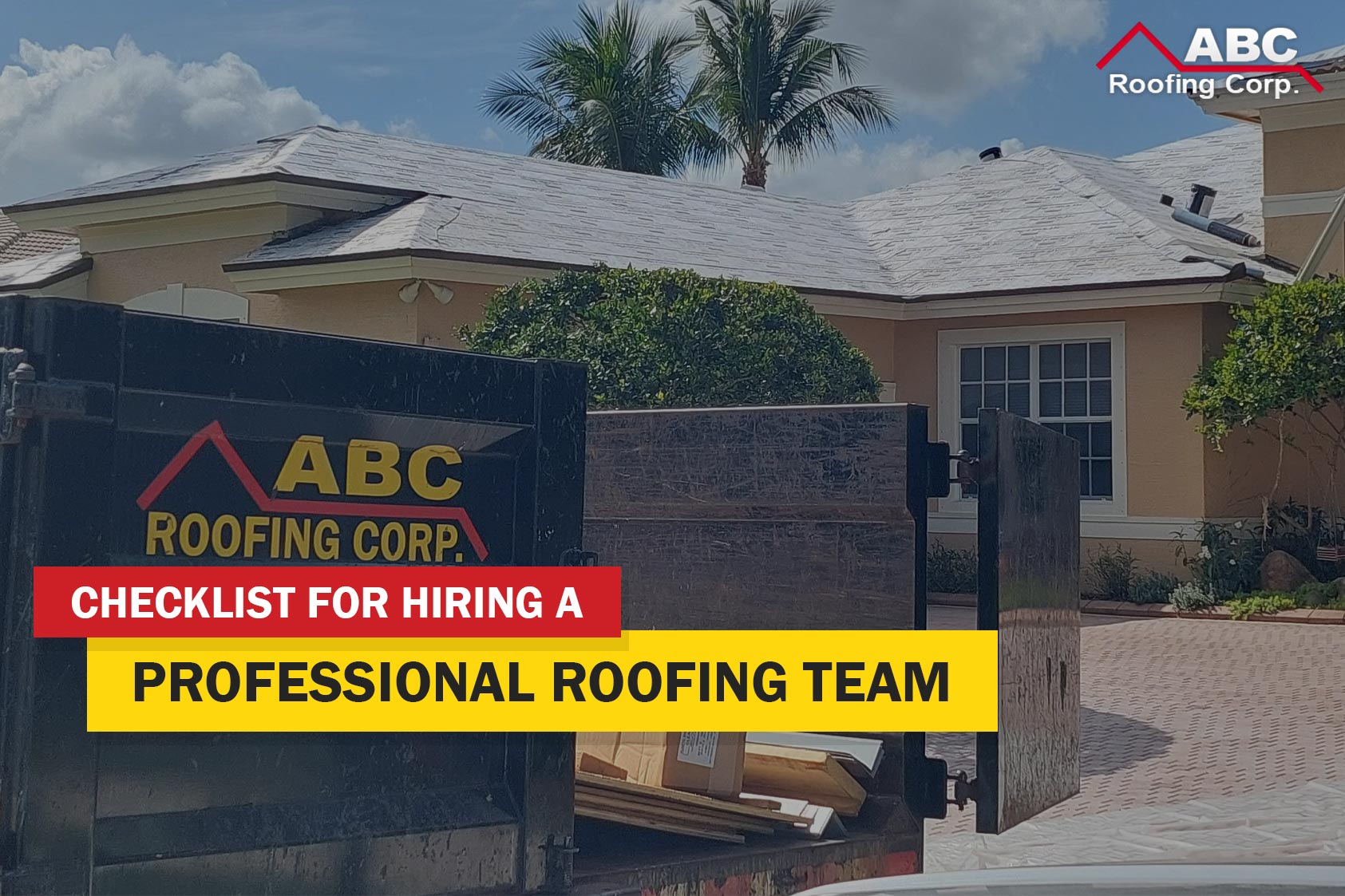 If you've decided that it's time to get your roof in order and you're looking for a professional roofing team, you can do a few things to ensure that you get exactly what you're looking for and good quality craft. Your roof is, after all, an essential part of the safety of your home and your family. As a professional roofing team ourselves, we've put together a list checklist to hire the right team for your roofing project.
Do Plenty Of Research
While you decide what it is that you're looking for, do your research for a reliable roofing company. Look into various companies and what they have to offer. Shop around for a professional roofing company that suits your needs. Investigate what the market price for your project is and what the various roofing companies are charging. There is nothing wrong with getting quotes from more than one roofing company. This is one of the best ways to match yourself with a service offering that suits your needs
Ask Questions
Ask as many questions as you need to. A professional roofing company will have the answers. A few questions you can ask are:
What types of roofing does your company install?
Do your services include roofing repairs?
Is your work covered by a warranty?
Are the materials you use covered by a material warranty?
Can I have a written estimate?
Do you take photographic evidence before and after the project is complete?
What does the on-site inspection cost?
Could you please provide a few references for us to check?
Is there a disposal charge for removing old materials once the roofing job is complete?
Check References
A roofing company that is confident in its service offerings will gladly provide you with references. Likewise, the references will be happy to provide information on working with the roofing company. References can include previous customers and businesses that have previously worked with the roofing company
Ask For The Legal Information
One of the most important signs of a professional roofing company is its legal accreditations. You need to ensure that they have a business license to operate in your area and that it meets the state requirements. You'll want to check for insurance credentials. Is your contractor protected in case of any accidents or anything that may go wrong on the job site? As we've mentioned, is their work covered by their workmanship warranty and a manufacturer's warranty? How long will they last? What does it cover?
Discuss Your Vision Openly
Talk about your budget and your vision openly. At this stage, you want to know that you are getting what you ask at a cost you can afford. You don't want to set your sights on a project that is way out of your budget or be surprised at the end of the project by the cost. Make sure that the roofing company can encapsulate your vision at an affordable price for you and your family
Take Note Of Communication Patterns
Lastly, communication patterns matter. Does the roofing company you're interested in respond promptly? Do they answer your questions directly and provide you with all the information you're asking for? Do they listen to your needs, concerns, and directions? This is an essential part of the hiring process. You want to know that when you get into business with a roofing company, your needs will always be put first, and should a concern crop up along the way, you want to be heard
Finding A Professional Roofing Company In South Florida
Now that you're equipped with what you need to ask and know before you select your roofing contractor, you can select the roofing company to carry out your project. ABC Roofing Corp. is exactly what you're looking for. Having served our loyal customers for over 30 years in the South Florida area, we're happy to answer any questions you may have, provide you with references and assist you in getting your dream project completed efficiently and at the best quality of workmanship. Get in contact with us today, and we'll assist you in making your vision a reality.
---
---