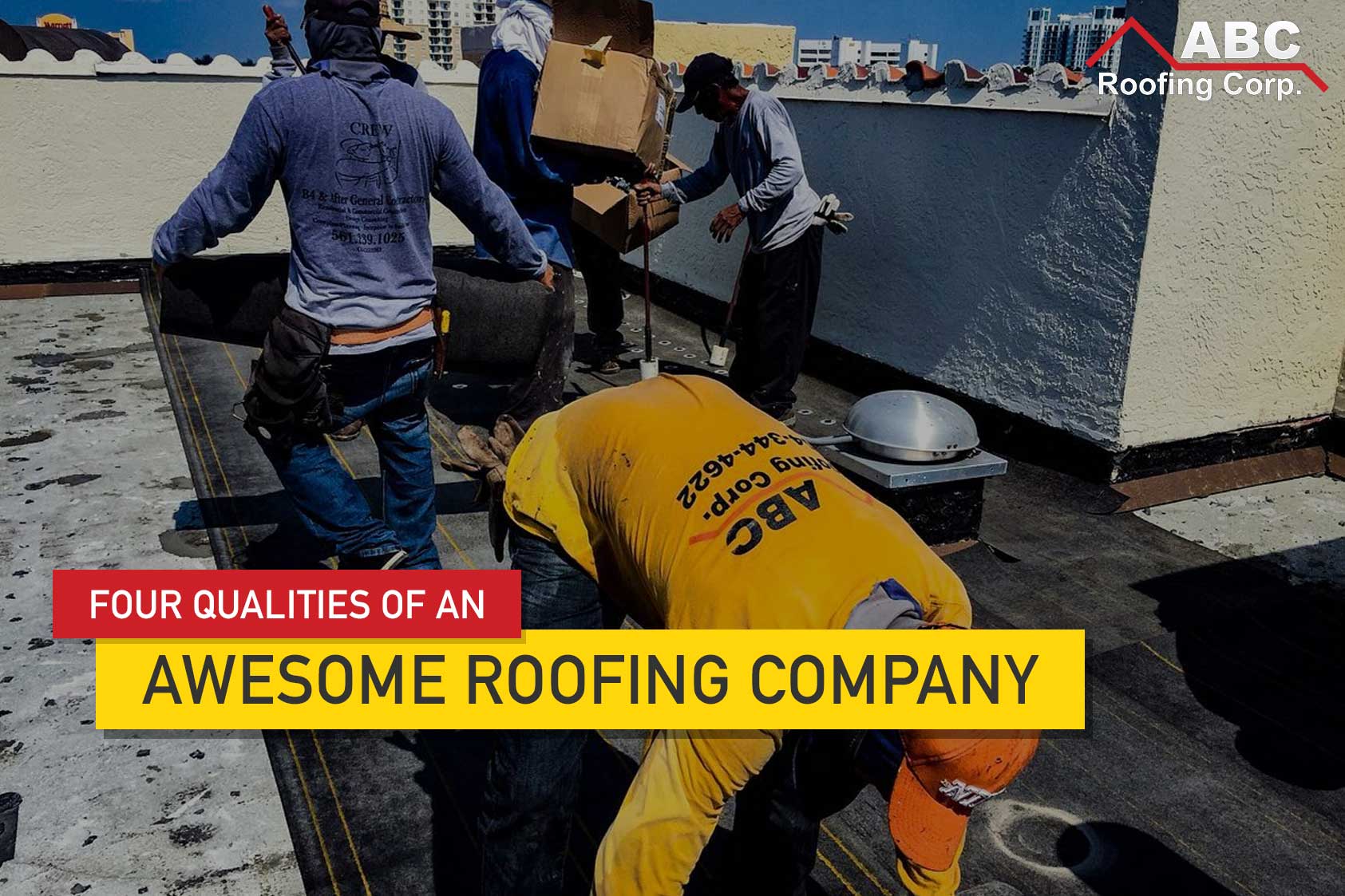 When hiring a roofing company for your project, here is a list of qualities we advise you to look out for. ​​​​​​
Realistic
A roofing company who is realistic about the time it takes to complete a job, and about how much it will cost. Their realistic expectations will assist you in determining an accurate budget and timeline. Without an accurate budget you will not be able to assure that you have the correct funds available for the project. You need to hire a roofing company who can complete a thorough roof inspection and identify if a repair or replacement is needed. Repairing a roof which needs to be replaced, or replacing a roof that needs to be repaired is just a waste of your time and money. A reputable roofing company should be able to realistically tell you the size of the project and the time-frame it will take to complete. ​​​​​​
Honorable
Look for a roofing company who can advise you on what the appropriate materials are for your unique situation and who will work with you to stay in budget and on time. Shopping around for the best contractor is as simple as picking up the phone and scheduling them to come out and provide a quote. An honorable contractor does not strive to be the most expensive, they strive to be the best. To do this a good roofing company will walk you through their quote, discuss why they chose particular materials, and explain why some of your ideas for your roof may not be achievable.
Reliable
A roofing company who understands the value of time – especially your time – is a rare breed. The truth is that a roof repair or replacement is not a quick job, especially if it's good quality your after. Sometimes there are unforeseen delays, or hidden issues that get revealed in the process of the repair or reroofing, that makes giving a solid time frame for job completion difficult. However, a reliable roofing company will do everything in their power to stick to time frame estimates. They will update you and keep you informed of any issues that could delay the completion date, and help you work around the inconvenience. Another element is how reliable are they with sticking to your budget, using quality products, adhering to code, etc. A reliable roofing company will be certified and licensed, able to bring quality work, and quote a fair price Take time to understand what needs to be done, what materials are to be used, show up on-time, and be well prepared for the job at hand.
Able to Guide You Through Budgetary Decisions
A roofing company that is able to guide you through budgetary decisions is a necessary when it comes to sticking to your re-roofing budget. We know that you want to spend wisely so, having the expertise of a seasoned and trusted roofer on the matter is crucial. Their honesty in guiding your project, and honesty in their work ethic, saves you not only money but also unnecessary time and trouble.
Keeping these tips in mind when selecting your roofing contractor will guarantee that you, find yourself the best roofing company for your project. These qualities in a contractor come together to meet a clients' needs, and we at ABC Roofing Corp. are able to get your job done for you, with total customer satisfaction at the core of our work ethic.
---
---