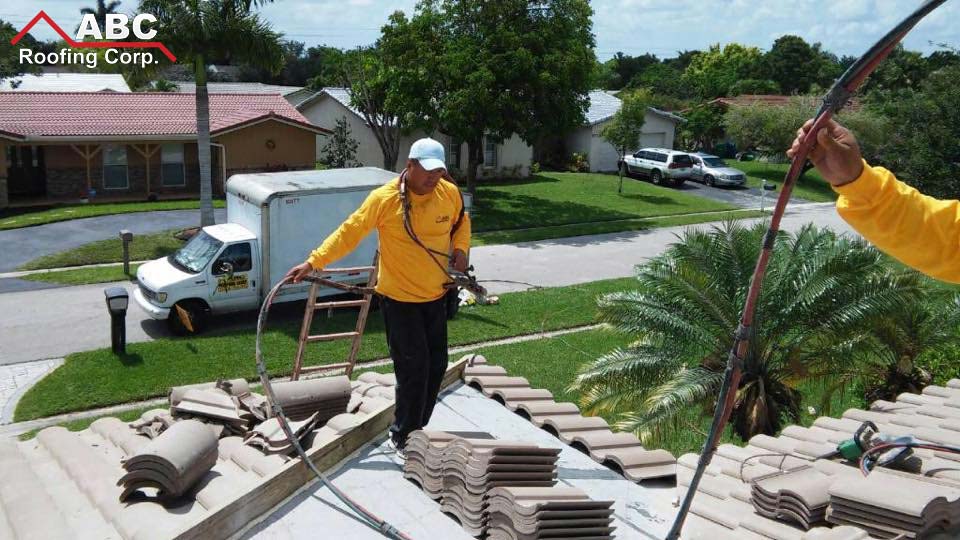 There are several causes for roofs needing repair, often it is the tiles on the roof that are failing. Ranging from Cracked tiles to a loose and missing tile. However, all roof tile repairs have one thing in common – that a professional is best suited for the job.
Common problems found with roof tiles include cracking, loose tiles and tiles that slide down. There's also flashing failures due to corrosion or cracking, and fastener failures.
Fixing Cracked Roof Tiles
Roof tiles can crack due to general wear and tear from natural elements, pressure cleaning or falling objects. There are several ways to fix the cracks in roof tiles.
Once the roofer has determined the areas that need to be repaired the next step is to blow off any dirt and debris in that area of the roof.
Once the area has been prepped the cracked and loose tiles can be repaired with RT-600 tile adhesive. RT-600 is a professional grade adhesive developed for the repair and installation of roof tiles on existing roofs. It offers long life expectancy with reduced labor and installation.
Replacing Broken and Missing Roof Tiles
Before replacing a tile, you would need to source the same tile that originally constructs your roof.
Depending on the crack, the tile may need to be replaced entirely. In this instance, the tiles around the cracked tile may need to be lifted and removed. This often requires special tools, and a lot of care. The faulty tile is then removed. If there are any nails in the area also need to be removed. The underlayment in the area of the removed or missing tile should be re-sealed with a modified bitumen ply which is installed with roof mastic and secured with asphalt saturated membrane and roof mastic.
Once the preparation is complete the tile is ready to be installed. If being installed with Polyfoam (roof foam adhesive) a foam paddy is placed on the roof deck and the tile installed. If RT-600 is used, the adhesive is placed on the underside of the replacement tile and slide it into place. The surrounding tiles are pressed down to fit compactly.
Hire a Roofing Professional
Although roof tiles are aesthetic, if left unattended, badly broken or missing roof tiles without repair can eventually cause damage to the rest of the house. Water leaks can cause water damage to the ceiling, walls and even furniture. Water damage can also lead to mold which causes an unhealthy environment over-and-above the damage to the home. These repair's as well as working around potential obstacles are reasons where professional experience is valuable.
Hiring a professional to take care of any roof repairs will ensure a thorough inspection of the roof and the damage attained. A detailed examination will assess the interior and exterior effects, allowing the repairs to be done correctly.
---
---