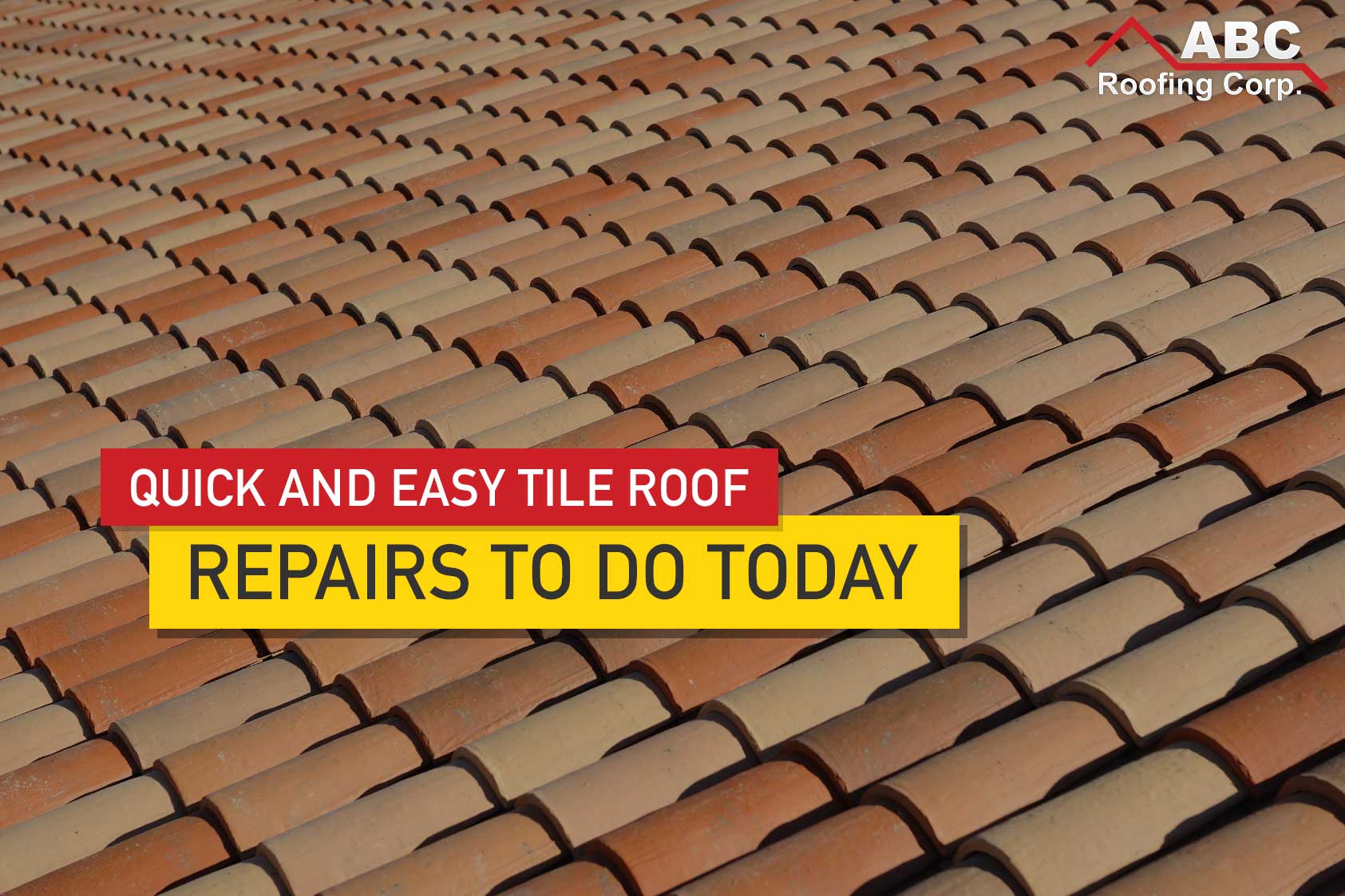 Many tile roof repairs aren't actually as complicated and time consuming as you might think. Numerous repairs can be done quickly and efficiently when using a roof repair specialist. But how do you know which repairs are the quick and easy ones? Well, let's identify the hassle-free roof repairs that can be handled quickly by a roof repair specialist.
Cracked or Broken Roof Tiles
From time to time, you may notice a broken tile on your roof. They can easily be overlooked, but these cracks shouldn't be left too long, as they will lead to possible leaks into your ceiling. The broken tiles can either be glued back together or completely replaced depending on how they are broken. Tile adhesive will then be used under the tile in order to attach the new tile back onto your roof.
Broken Membrane Under Your Roof Tiles
Sometimes the problem doesn't lie with the roof tile itself, but rather with the underlying layers in the roof. If you can't see any broken tiles on your roof, but you have a roof leak for instance, then the problem could quite possibly lie with these underlying layers or 'membranes'. If you suspect this is the problem, then it's definitely time to call a professional roof repair company to help fix this quickly. A contractor such as ABC Roofing Corp will conduct a leak detection analysis in order to identify where the leak is. They will be able to repair that particular section of your roof quickly and efficiently.
Leaks Caused By Badly Installed Roof Capping Tiles
When roof capping tiles aren't installed properly, leaking can occur. Sometimes when incorrect building techniques are used, the mortar below the roof capping tiles can be cracked, loose and sometimes it can be missing altogether. The roof tiles above this mortar need to be lifted up and the mortar needs to be replaced. This is a fairly quick procedure for roofing specialists.
Tile Roof Valley Repairs and Adjustments
Chances are that your tile roof has roof valleys. A roof valley is where two different roof angles meet at a low point, creating a valley. Sometimes they are designed to be too narrow and can overflow with water in heavy rain. If they aren't sealed properly, water can seep in underneath. In addition, debris under the roof valley can also cause the water to overflow. A roof repair specialist such as ABC Roofing Corp will be able to fix these issues up quickly for you.
As you can see, these are many tile roof repairs that can be done quickly and easily by a roof repair specialist. Remember to make sure you get a reputable roofing contractor to make these repairs.
---
---