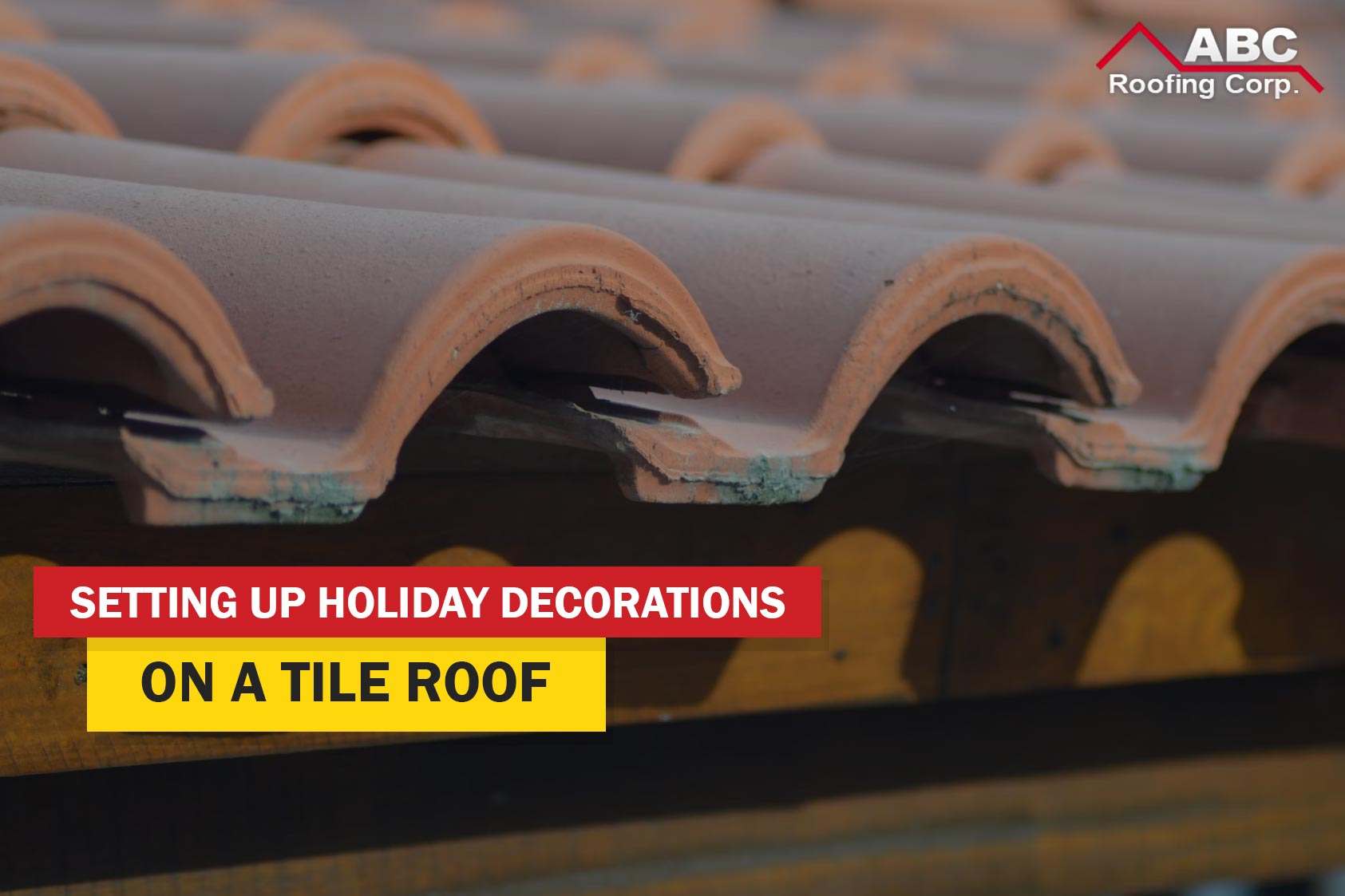 Many people enjoy decorating the outside of their homes for the Christmas season. One creative way to do this is to hang lights and other decorations from the tile roof. However, no festivities are worth the risk of damaging your roof – or yourself.
Read on to learn more about how to decorate your tile roof safely and how to prevent any injuries in the process.
Hanging Holiday Decor: What You Should Know
Lights have a way of adding a little extra cheer and happiness to the neighborhood. Here are some steps to take to ensure that the decorating process goes smoothly:
Know Your Circuits
Festive lights come in packages, big and small. If you happen to purchase a package with many lights, you'll want to make sure that they won't overwhelm your home's electric circuit. That means knowing how much your circuit is capable of handling and not going beyond that. As pretty as lights can be, they aren't worth the risk of an electrical fire that can destroy your home and cause serious injury to your loved ones.
Test The Lights Ahead Of Time
It would be a terrible waste of time and energy to get your lights u only to find that they don't work! Make sure you test them on the ground first, ensuring that they are all in working condition before you set about hanging them.
Have Clips Handy
Clips for holding the light strands are extremely helpful. Best of all, they won't damage your tile roof like nails or glue might. These specialty clips can be placed along the gutter to make hanging easier.
Anchor Inflatables And Other Decorations
Lights are one decorative option; inflatable decor is another. If you'd like to create a scene with Santa and his reindeer on your tile roof, it's important to ensure you have the right accessories to anchor everything safely. Sandbags are one way to do this without causing damage to the roof. Just be mindful of the weather: having inflatables up during high wind can unnecessarily damage your roof.
Seek Professional Help
We strongly advise that you do not attempt to get on your roof yourself. The roof is unfamiliar terrain for most people, and they can be unexpectedly slick in places. To avoid a nasty fall, it's best to leave the rooftop access to experienced contractors with the training and proper gear to protect themselves.
When you doubt your ability to decorate your roof safely, professionals are available to help. Roofing contractors know how to access all kinds of rooftops safely and will have the right equipment to make sure everything is assembled correctly. This is important to know since around 15,000 injuries caused by falls from decorating happen each year.
Tile Rooftop Decor And More In South Florida
However you decide to decorate this season, your safety is the top priority. Once you find decor that suits your taste and budget, you should contact a professional company to install them for you.
ABC Roofing Corp. is an industry leader when it comes to all your roofing needs. We offer various residential and commercial roofing services.
From safe and effective roof cleaning to general roofing repairs, we are one of South Florida's most reputable roofing businesses.
Call today at 954-344-4622 to learn more.
---
---