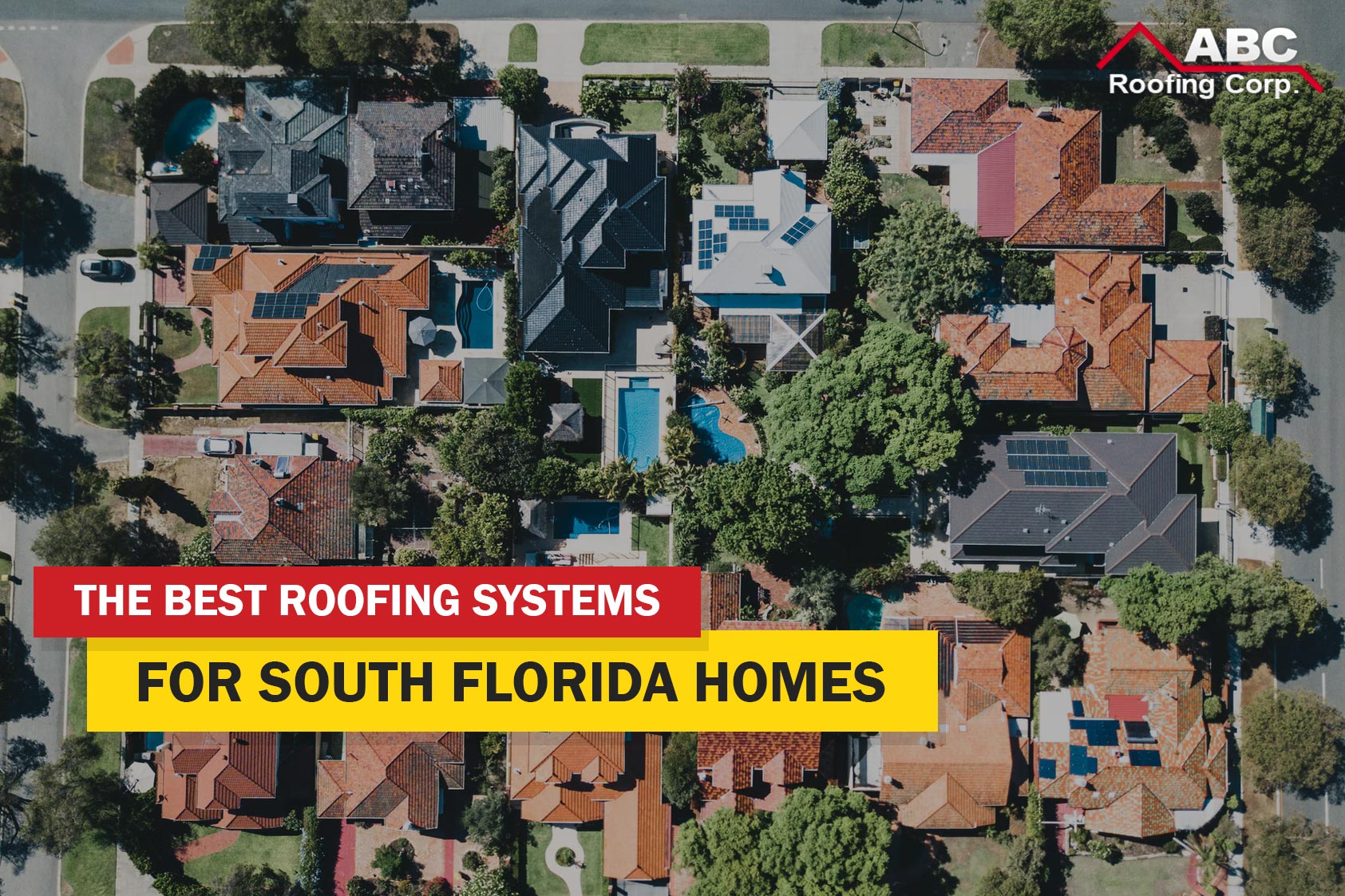 Upgrading your roof adds to the look and value of your home. There are many reasons why you would want a new roof, whether your roof is damaged, has wear and tear, or you simply want to replace your roof with something newer. South Florida can come with harsh weather conditions and it's important that your roof can hold up to the pressure. Learn more about which roofing systems are best for South Florida homes.
Metal Roofing
South Florida is known for being prone to hurricanes and homeowners in this area need roofs that can withstand the wind and other variables. Metal roofs are protected from harsh weather conditions and are long-lasting. There are two types of metal roofing, including shingles and panels. The metal roofs also come in stainless steel, aluminum, copper, and zinc.
Standing-Seam Metal Roof
The standing-seam metal roof is increasing in popularity and is among the most resilient roofing systems in the industry. Composed of large steel panels, these roofs have a shelf life of up to 50 years. A great feature of the standing-seam metal roof is that the roof is concealed, which eradicates the probability of leaking.
Energy-efficient and sustainable, the standing-seam roofs can be installed over existing roofs. Additionally, these roofs are essentially maintenance-free. Under perfect circumstances, metal roofs can last up to 75 years.
Composite Asphalt Shingle Roof
Placed on 80 percent of homes, this type of roofing is the most popular out of roofing systems. Having exceptional durability, the composite asphalt shingle roofs are fire and algae-resistant. They are also composed of a certain coating that safeguards them from harmful UV rays, which blocks the shingles from cracking. Made from recycled paper, asphalt, and plastics, these roofs are expected to last 15 to 40 years. In some cases, these roofs can last up to 50 years.
Cement or Clay Tile Roofs
Cement and clay roofs have remarkable durability and strength. They also add to the sophistication and texture of the roof. The tiles are placed in overlapping layers on the roof's surface. Clay roofs are made of baking molded clay, terracotta clay, or fired clay. Concrete tiles are a mixture similar to concrete. Concrete tiles offer versatility and may resemble the look of other roofing systems such as wood shake, clay, or slate. Concrete roofing can last 30 to 50 years while clay roofing can last up to 100 years.
Synthetic Roofing
Synthetic roofing resembles the appearance and texture of wood and slate materials. This type of roofing is durable and simple to maintain. Synthetic roofing is made out of products that are fire-resistant like plastic, rubber, and polymer roofing. Additionally, synthetic roofing is not as heavy or costly as natural roofing materials and is great for a commercial property.
Contact Our Roof Replacement Professionals
Deciding to replace your roof is a big decision, especially since it's the costliest home improvement for homeowners. Our award-winning company is committed to high-quality workmanship and customer satisfaction. The skilled team at ABC Roofing will guide you through the entire process and offer a complete roofing solution that works best for your home and budget. If you would like to learn more, call us at 954-344-4622 today.
---
---