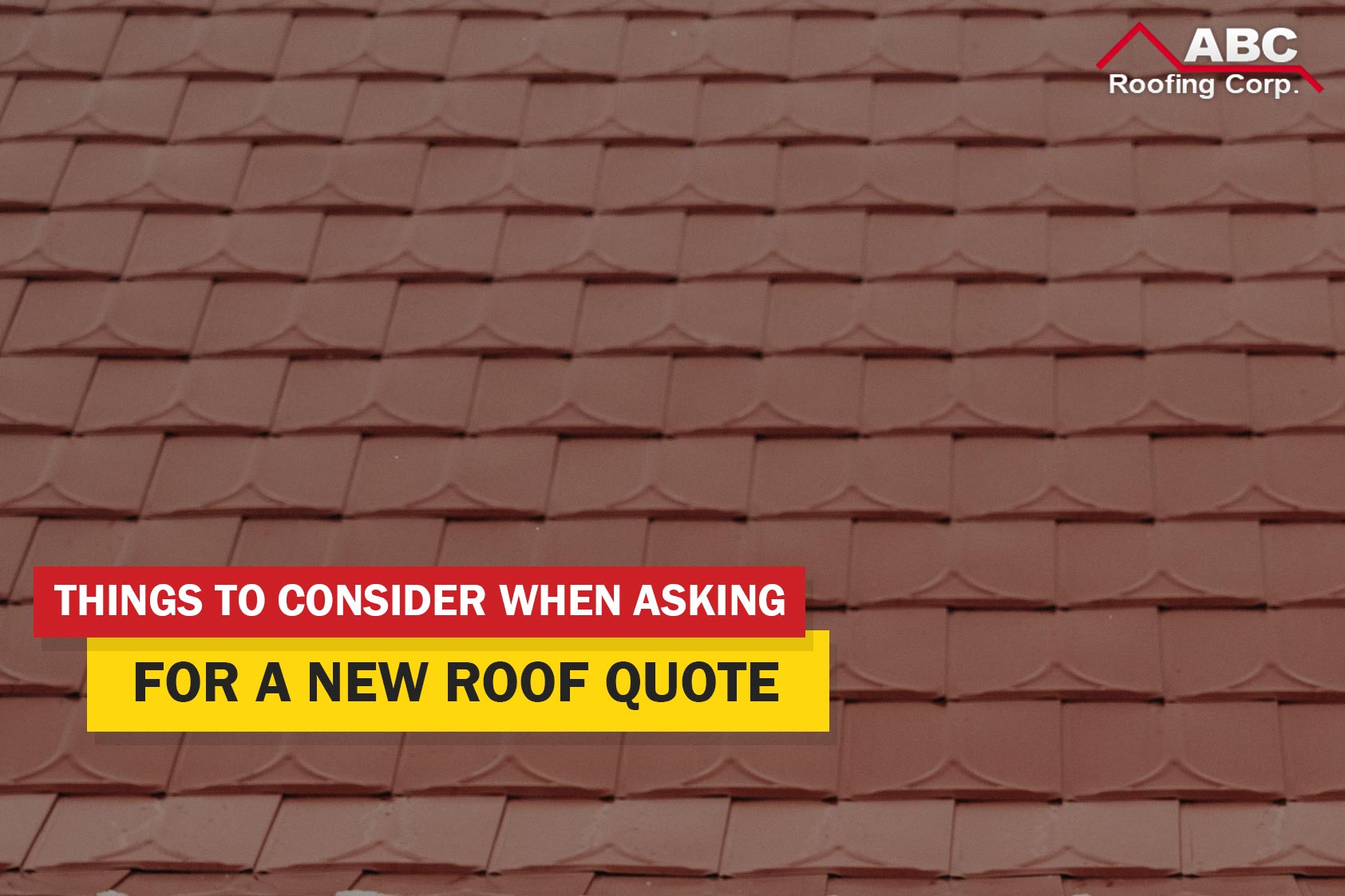 How do you know you're getting the best roofing quote? Getting a new roof quote should involve important considerations such as timelines, budget constraints, and the reputation of the roofing company. Your roof is a big part of your home or business, and you want to find the best contractor for the job. Someone who understands your roofing requirements and constraints. Here are the top four things to consider when getting a new roof quote.
Know Your Timeline
Installing a new roof takes time to design, prepare and install. It's helpful to know how long it will take your roofing contractor to complete the job. This is why detailed conversations with roofing contractors are important. Make sure you talk through all your timeline-related questions before going ahead with the job. Always ask your roofing professional for an expected completion date.
Remember you may choose to stay elsewhere while your new roof is being installed so you will need to have an idea of the time span. You don't want to be spending unnecessary money on accommodation while you wait.
Create A Budget
Going into a new roof construction without a clear budget breakdown can cause you unnecessary stress. When you consult with your roofer, ask about all the costs involved and remember that the size and slope of your roof are two big budgetary factors. A roof with a larger surface area will cost more to build. And the greater the slope of the roof, the more expensive it is to install. What about location? Is your home or business easily accessible? A remote or hard-to-reach location may incur extra costs.
When it comes to the roof itself, you need to decide on a roofing material. You may want a shingle roof or a tiled roof. Each material comes with its own aesthetic, its own strengths, and its own costs! An experienced roofing contractor will be able to advise on the best options for your home. Lastly, remember to always factor in a contingency budget. Construction projects can incur unforeseen expenses. These often arise during the project, and you'll need to have some extra budget available to deal with any on-the-job issues that could possibly arise.
Research Your Roofing Contractor
You don't want to walk blindly into a relationship with a roofer. The most trusted roofing companies are set apart by years of experience, and a long list of good reviews. When you meet your contractor for a quote, ask yourself what kind of feel you get from them? Do they sound professional? Do they know what they're talking about? Are they listening to your requirements?
It's also a good idea to look at online reviews to see how other customers have found their service and quality of work. Reviews will give you a good sign of whether they're a trusted roofing company or not. You can also ask your contractor for examples of past projects they've worked on.
Study The Certifications
A reputable South Florida Roofer will have trade associations. They should be a member of the Roofing Contractors Association of South Florida. This gives a roofing company accountability. Other certifications will give you an idea about what they specialize in. ABC Roofing Corp. for instance is a certified installer of Roof-A-Cide. Roof-A-Cide is an innovative roof sealant product. Certifications such as these may give roofers the upper edge when it comes to what you're looking for.
Consider A New Roof Quote from The Roofing Experts
At ABC Roofing Corp, we specialize in roof replacements. We have a solid reputation as a family-owned roofing company with over 30 years of experience. Our roofing team will take the time to understand your new roofing requirements. If you're in Broward or Palm Beach County, why not give us a call at 954-344-4622. We have all your roofing needs covered.
---
---