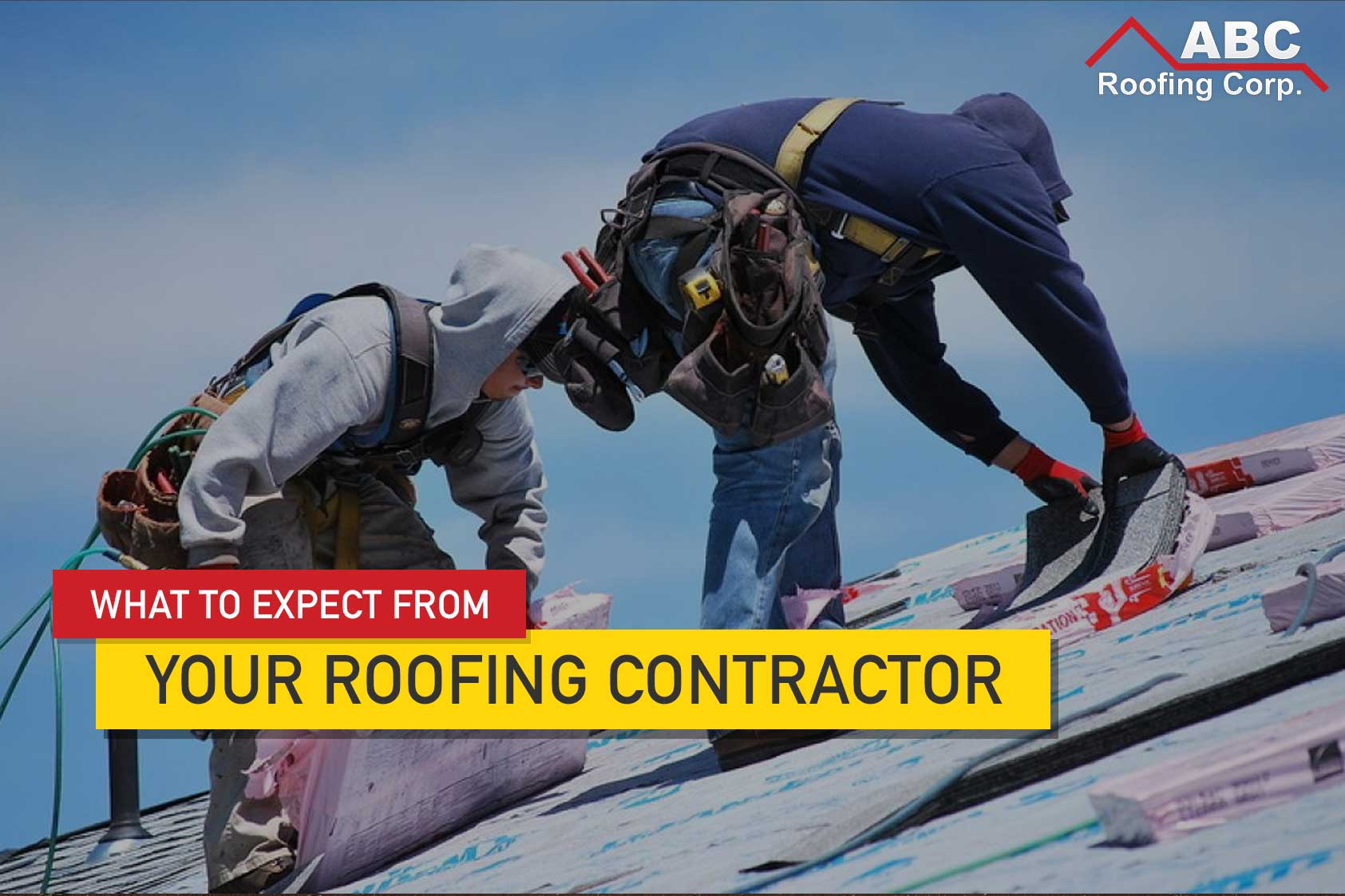 If you're a home or commercial property owner and need a roof repair or replacement, you may not be sure where to start.
Repairing or replacing your roof is not something that is done regularly, so it's really important to have a good idea of what you can expect from the entire process to help you find a reliable and trustworthy roofing contractor to do the job well.
The Different Stages Of Working With Your Roofing Contractor
Let's have a look at what you can expect before, during, and after working with a roofing contractor.
Before
Inspection

Before a potential roofing contractor can provide you with an estimate for the job that needs to be done, they will need to conduct a thorough inspection of the area and the roof. This will help them better define the scope of the project, as well as determine the types of materials, tools, and number of workers that will be required to complete the job.

Estimate

Once a roofing contractor has completed their inspection of the area, they will be able to provide you with an estimate of what the job is going to cost, as well as give you an indication as to how long the job should take to complete. It is always a good idea to review a few estimates before deciding on the right roofing contractor to go with.

Signed Contract

Once you have chosen your preferred roofing contractor, they will draw up a contract that should reflect the estimate they initially provided you with. A key thing to look out for before signing your contract is to make sure that the price charged on the estimate matches the price indicated on the contract. If all looks good then you can go ahead and sign the contract to get the job started!
During
Preparing A Schedule

Your roofing contractor should always provide you with a working schedule and a timeline for when you can expect the project to be completed. This allows you to set an expectation and plan. Something to consider is that your home or commercial building will essentially become a construction site and so a schedule will allow you to plan for any changes and adjustments you need to make.

Open Communication

One of the most important things a roofing contractor should do during the roof repair or replacement is keep you updated on the process. The more communication you have, the better. In addition to updating you on the progress of the roofing project, you should also feel comfortable asking questions to your roofing contractor and they should always be willing to address any concerns you may have.

Logistics Planning

The logistics that are involved in a roof repair or replacement range from dealing with the collection of debris as a result of the roof job to the payment processes of the finished project. A quality roofing contractor should discuss all of these with you and have a proper plan in place to handle the logistics of your job.
After
Project Clean-Up

Any roofing project, especially a major roof repair or replacement, will likely leave a lot of unwanted debris to clean up. A quality roofing contractor will make sure that your home or commercial building is thoroughly cleaned, and all dirt, tools, and leftover materials are removed from the site.

Post Inspection

Before making the final payment, you should always complete your own inspection of the job that has been done. Make sure you are entirely happy with the results and don't be afraid to ask for something to be done again if it does not meet up to your initial expectations.
If you are considering a roof repair or replacement and want to have peace of mind of how the process will go for you, then you can give one of our roofing specialists a call today to discuss your needs. Our contractors at ABC Roofing will always aim to make your experience as pleasant and efficient as possible.
---
---