Residential Roofing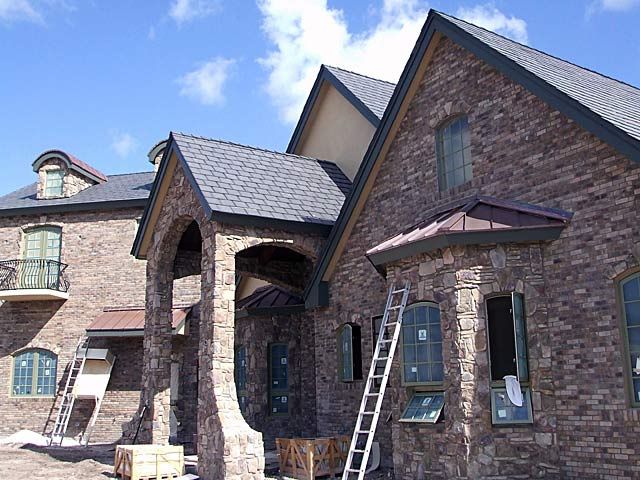 As a homeowner, you've likely had to work hard to put a roof over your head – so it's important that that roof receives the best maintenance and care available. Over the course of 30 years, thousands of Florida homeowners have trusted us with their home's most vital infrastructural feature. We pride ourselves on providing top quality residential roofing services, and will cater to all your roofing needs, from installations, to repairs, to regular maintenance and check-ups. Our licensed roofers have the necessary skills and experience to tackle any roofing problem, while providing professional, reliable and trustworthy support at all times.
Residential Roofing Products and Services
From scorching sunny days to strong winds and heavy rains, Florida's weather does not go easy on even the best of roofs. In addition to our maintenance and repair services, we have a variety of residential roofing products available to ensure that no matter the weather, your family will be sheltered, safe and dry:
Shingle Roofs
Shingle roofs are affordable, durable and easy to install, and with proper maintenance can last for up to 20 years.
Tile Roofs
Tile roofs are a more expensive option, but are well worth it: they can last for between 20-25 years with proper maintenance, and are highly water resistant.
Flat Membrane Roofs
Flat roofs are typically used for commercial buildings but are becoming increasingly popular for residential roofing.
Metal Roofing
Metal roofing is a popular material roofing choice for South Florida homes due to its durability, appearance, weather resistance, energy-efficiency, and value. Lasting two to three times longer than traditional shingle roofs, metal roofing can withstand extreme weather conditions such as hurricanes and strong winds.
Roofers You Can Trust
If you have a roof problem that needs attention, or simply to want to ensure your roof is kept in the best condition possible, it's better to consult a professional roofer than to try and deal with it yourself. Call ABC Roofing at (954) 440-7903 today to become a valued client of reliable, long-lasting, and top-quality roof services.