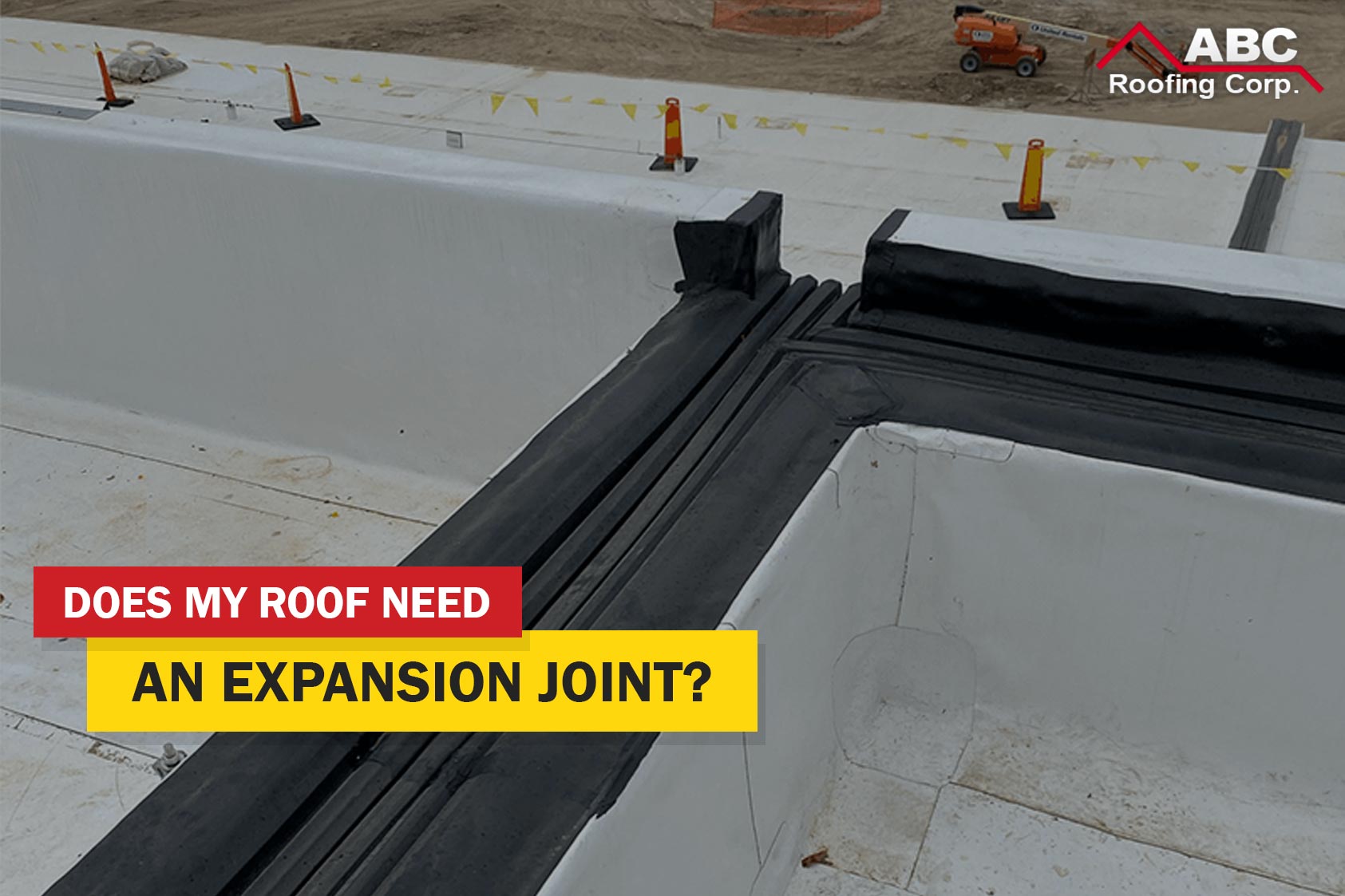 Investing in a roof is a long-term investment. Quality roofs are designed to last for at least 20 years or more. But is your roof protected from expansion and contraction? Can it withstand movement in the temperate South Florida climate? Certain roof coverings need a roof expansion joint to protect against cracking and breaking.
What Is A Roof Expansion Joint?
An expansion joint is a small gap separating two roof-covering areas. An expansion joint spans the full breadth of the roof, creating two sections. It creates a discontinuity by dividing one otherwise large area into two or more areas. Expansion joints enable separate roof sections to move independently of each another. This alleviates any overstressed areas, preventing cracking or breaking.
How Are Roof Expansion Joints Designed?
Roof expansion joints are made from thermoplastic rubber. They remain watertight but allow for small amounts of movement. They are most often double-flanged with extruding membranes.
Expansion joints contract in sync with the roof deck without compromising roof integrity, preventing air and water from leaking through your roof. They are designed to extend from one side of your roof to the other.
Expansion Joints For Metal Roofs
Most metal roofs need expansion joints. This is because metal roofing sheets are long and don't allow for movement. The longer a single piece of roofing material, the more need there is for an expansion joint.
In temperate climates, metal is prone to high levels of expansion and contraction. As the temperature rises, the sheets expand. As it gets colder, the metal sheeting contracts. In fact, every 40 feet of metal can contract as much as a quarter inch.
Can I Place A Metal Roof Over An Existing Roof?
Depending on the building codes in your area, you may be able to install your metal roof on top of your shingle roof. This is an attractive option for the cost and time-saving benefits. It's important to remember that you can't place a new metal roof straight on top of the existing asphalt roof.
Asphalt is granular, which means you'll be rubbing sandpaper against your metal daily. Over time, your protective layers will wear away and rust will set in. This means that you'll need a high-grade synthetic layer. Woven polypropylene is a good option.
Do GRP Roofs Need Expansion Joints?
Glass-reinforced plastic or Fiberglass roofs mostly need expansion joints. GRP projects are used for flat-roof commercial applications. Like metal, heat causes fiberglass to expand and contract again as it cools. This thermal expansion can cause a roof to crack open. Roof expansion joints are recommended for most GRP roofing applications. Allowing for expansion is the key to the longevity of your commercial roof.
Expansion Joints For other Roof Coverings
Do tile and expansion also need expansion joints? The quick answer is, not necessarily. Tile and shingle roofs, for instance, contain many individual tiles. Each asphalt or terracotta tile can move, as opposed to one long sheet of stationary metal. Terracotta or slate tiles also aren't as susceptible to expansion and contraction. It's always best to ask your roofing professional whether you need an expansion joint.
The South Florida Roof Expansion Experts
Planning a new metal roof installation? ABC Roofing specializes in all residential and commercial roof builds and repairs. Hiring a roofing professional will ensure you don't make a costly mistake with your roof installation. Call ABC Roofing today at 954-344-4622 to learn more.
---
---