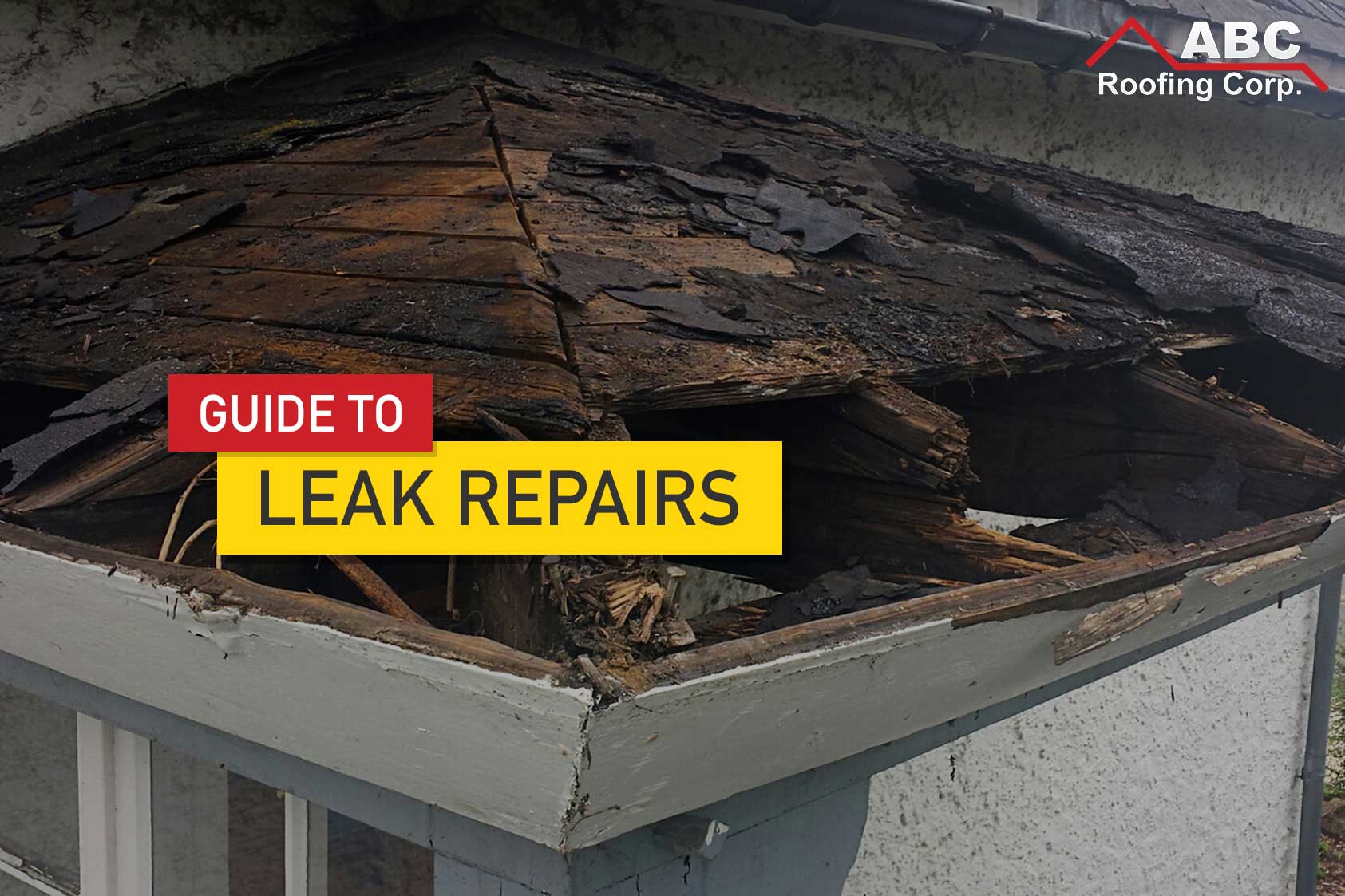 The roof over your head should be a secure, reliable one. Any roof leak repairs must be done ASAP to ensure that your roof remains in good condition. Many homeowners turn a blind eye to smaller leaks in the hopes that they are nothing serious. But leaks can cause damage to your roof and the rest of your home. Over time, they can get worse which leaves you with a bigger problem than you had initially.
South Florida's rainy season can cause leaky roofs which must be fixed as soon as possible. We suggest that, by the time our wetter months roll in, you have already had your roof inspected by a professional and had the necessary repairs or maintenance work done. This can prevent any annoying or damaging roof leaks.
We put together this helpful guide to assist you with the first step of dealing with roof leaks. At the first sight of a leak, it is necessary to know what type of leak you have, and consequently what type of repair you will need. Not all leaks are equal! The second step is to contact a professional roofing company to fix the issue so that you don't have to worry about it anymore. Repairing leaks yourself is a bad idea and can lead to more problems such as a broken roof or a broken bone.
Most Common Roof Leak Repairs
These are the types of leaks we commonly repair for homeowners:
Cracked Flashing

The roof flashing is a water-resistant piece of material (generally steel or aluminum) that covers a roof's intersections and joints. It is used to prevent roof leaks and damage to your home. If the roof flashing is broken, water can seep in past the roof. This problem won't go away by itself and will only get worse if you don't get it fixed.

Valley Gaps

Roof valleys are found where two roof planes join. This area is often a red flag in terms of potential roof leaks. Water can pool there and, if the valley has not been properly sealed or the seal has eroded, you can have a big problem on your hands. An even bigger problem can arise if you try to fix this yourself. You run the risk of causing damage to your roof or making the leak worse. A professional roofing contractor will have the best materials (metal flashing or rubber are common choices) and methods to fix the leak safely and securely.

Leaking Tile Roof

Small holes or cracks in tiles can lead to bigger problems in the future. A licensed roofing contractor can prevent serious issues by filling and sealing the holes or cracks. If a tile has a bigger fault or hole, it will need to be replaced. This will affect the surrounding tiles. Another cause of a leaking tile roof lies just beneath the surface. The underlying waterproof membrane might have become faulty which requires a greater job. Tile roof repair is nothing to be worried about when placed in the trustworthy hands of a knowledgeable, licensed roofing company.
Many of our roof leak repair jobs could have been avoided if homeowners had been proactive about regular maintenance. Keeping an eye on your roof all year round can prevent dangerous hazards such as leaks. Some homeowners ignore these leaks when they start or try to repair them themselves. These are temporary solutions to what can become long-lasting, detrimental problems.
A small leak might seem like a bit of harmless water but give it a few days and you could find yourself with damaged ceilings, carpets, electronics and other valuables. This is especially true in South Florida where we are prone to hurricanes. Call roofing specialists to prepare your roof for hurricane season.
Don't underestimate a leak, because even small ones lead to big issues. ABC Roofing Corp is here to help you with all your roofing needs. A leaky roof doesn't need to wreak havoc. Just give us a call so that a professional roofing contractor can efficiently and skillfully fix the problem before it gets worse.
---
---